Aeris Muvman keeps you up and active.
Standing desk chair Aeris Muvman helps against fatigueness while standing and too long and rigid sitting. The slightly convex seat with Flexzone Technology avoids pressure points, promotes an upright posture while standing or sitting and ensures good blood circulation all the way to the tips of the toes.
Good health relies on good posture.
The flexible central column of the standing desk chair enables constant micro movements that keep the intervertebral discs supple. The standing desk chair's pivotal joint is located close to the floor to ensure that you remain in an upright position – whichever way you move.
Everybody welcome.
No other standing chair allows such a wide variety of height adjustment. Whatever your body size and whatever the height of the surface you are working, sitting or standing at is. Positions can be adjusted to suit you individually.
More benefits.
Stable and portable.
The seat of the standing desk chair is convex and has a flexible front edge to promote an upright sitting posture. Due to its light weight and integrated handle, the Aeris Muvman is highly portable.
Easy adjustment.
Easy-touch buttons are integrated into the seat of the standing desk chair to allow quick and seamless height adjustment. This makes it suitable for every body height.
Secure hold.
The firm foot is equipped with anti-slip rubber. This gives a secure hold when you are moving while standing or sitting and protects the floor at the same time.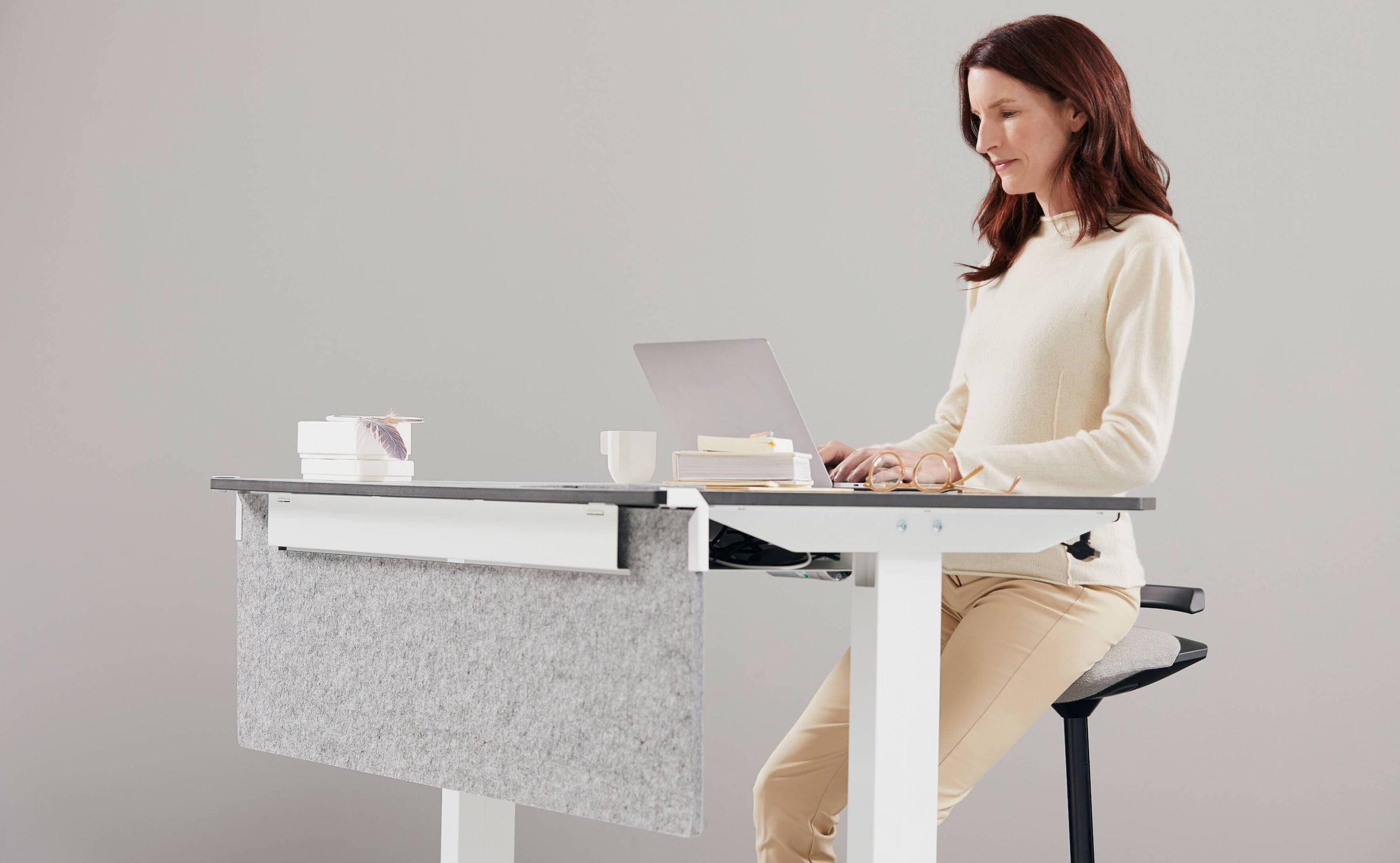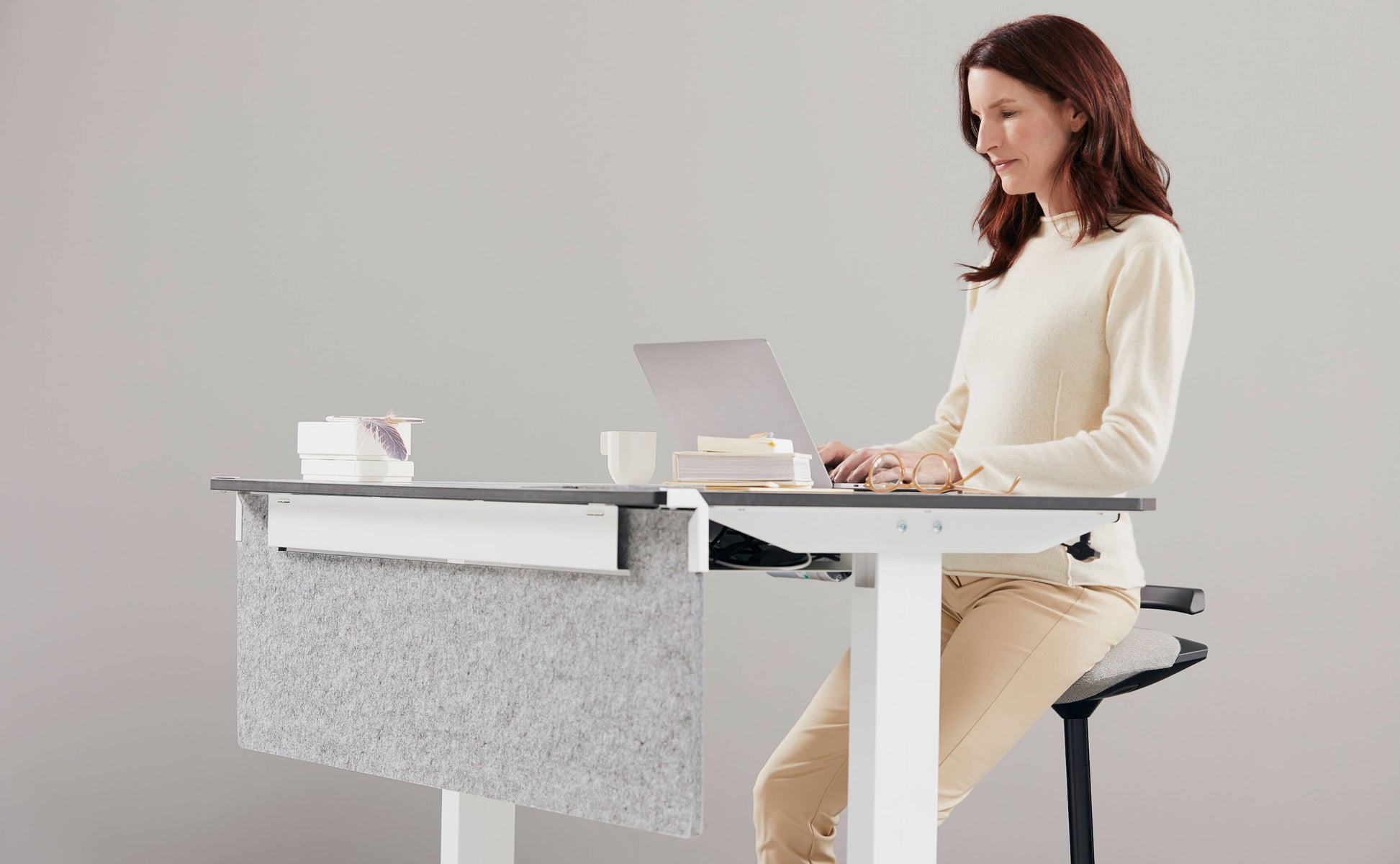 In a single office or open workspace.
The sit to stand stool can be used at a height-adjustable desk, in meeting rooms or open workspaces. Wherever there is a frequent change between sitting and standing.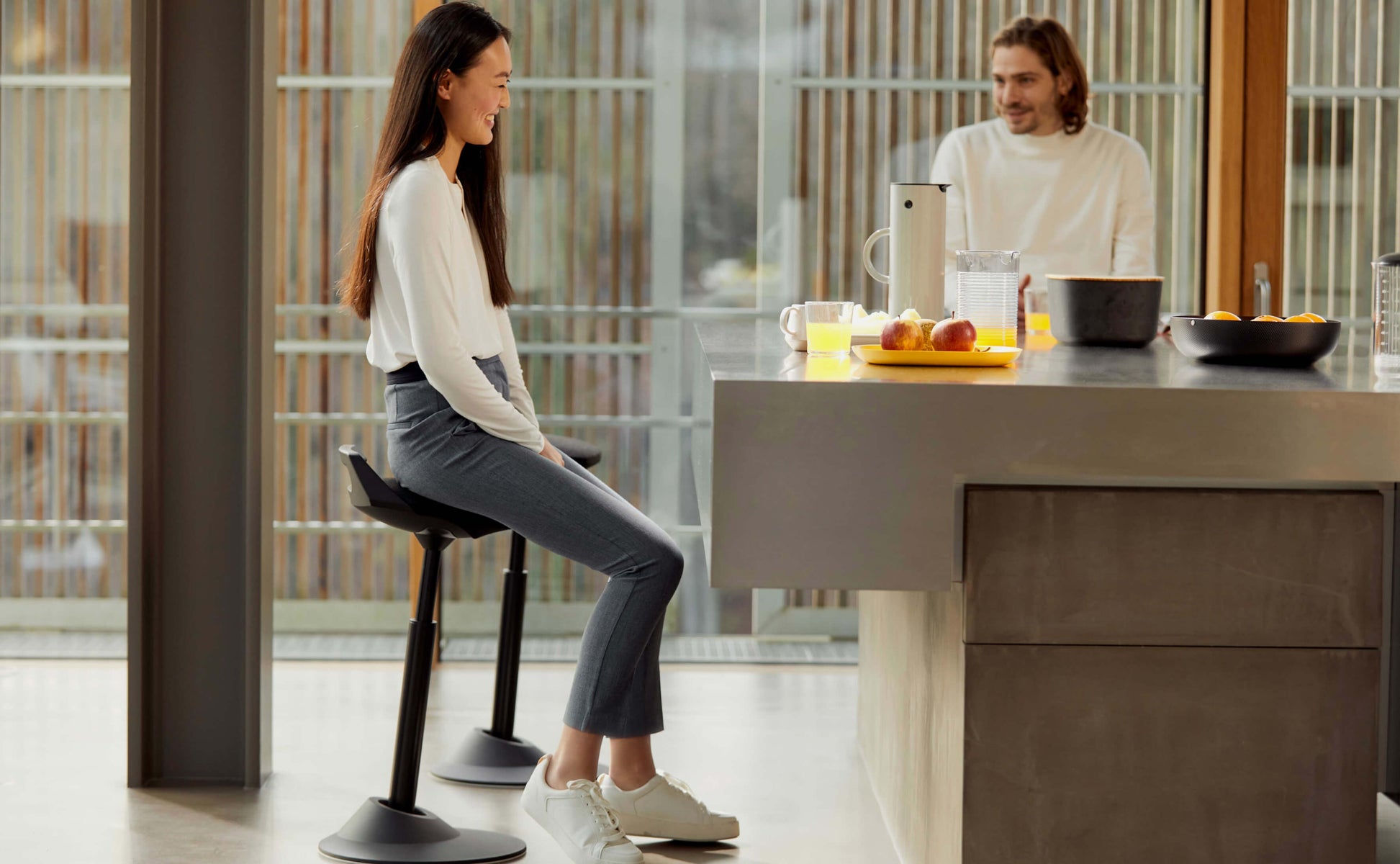 As a standing chair at the counter, in the home office and in the kitchen.
The Aeris Muvman standing desk chair is an all-rounder. It is perfect for home office workstations as well as a sit to stand stool in the kitchen or while ironing.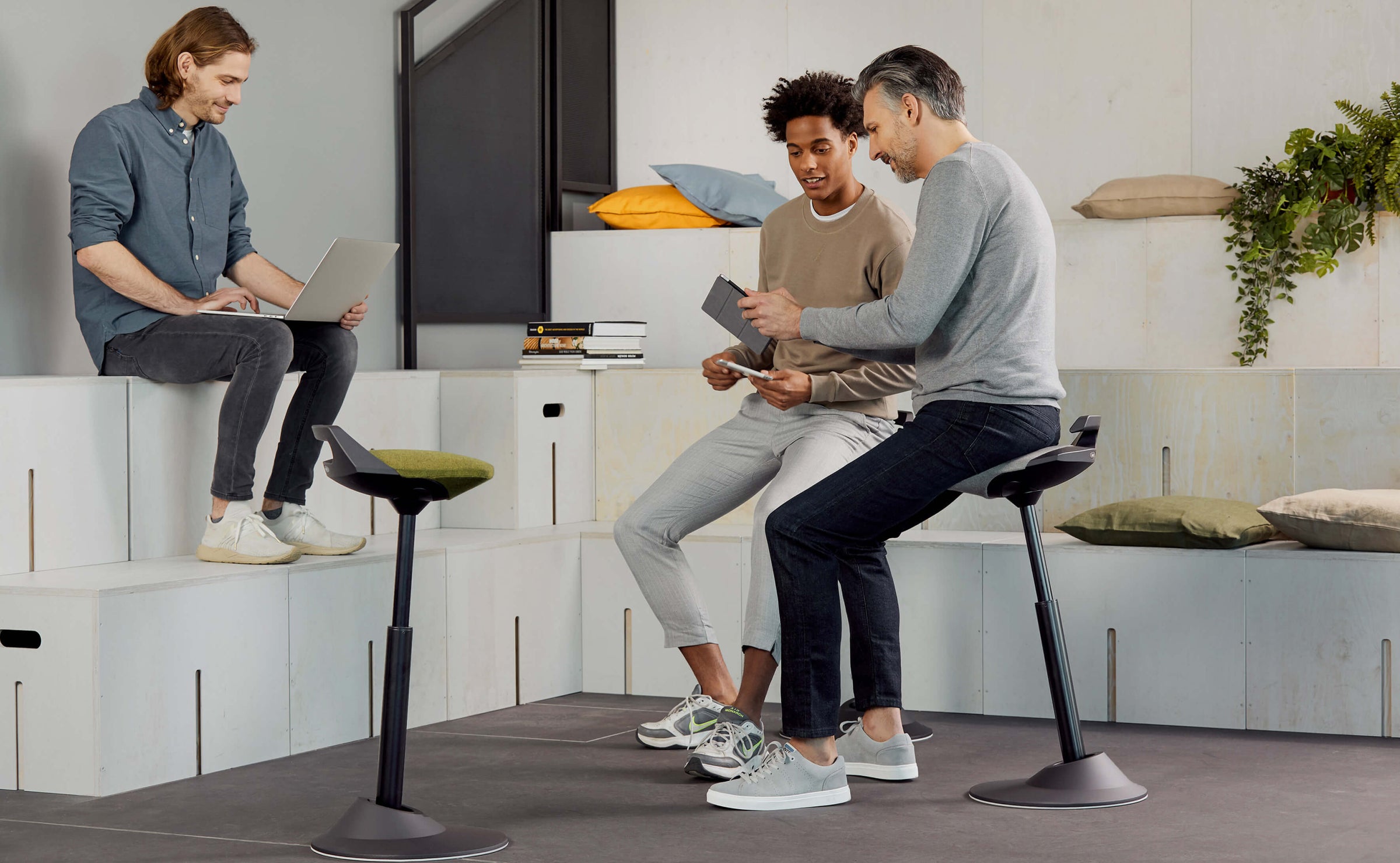 Where lively conversations are important.
At a representative reception where moving sales negotiations or a productive work meeting take place. Whatever the occasion – the Aeris Muvman gets things moving in your business.
Customer Review
Prof. Dr. Thomas Wessinghage, Head Physician Orthopedics and Sports Medicine
"Aeris has made significant contributions to reducing the negative effects of our "sitting" lifestyle. Every day the wide variety of possible movements on the Aeris Muvman put a smile on my face."
Contact Via Inc.
(The authorized operator of this website)
E-MAIL
customercare@aerismotion.com