A walk in the woods – on half a square meter.
Standing in the active zone.
Anti-fatigue mat Aeris Muvmat has a unique topographical 3D structure that gives your feet the feeling of standing on forest soil. Specifically, on tree roots, stones and soft moss. The anti-fatigue mat stimulates your foot reflex zones and thus blood circulation. In addition, your posture constantly adjusts a little while standing on it.
Standing in the comfort zone.
The resilient and relieving foam of the standing desk mat allows you to stand comfortably while relieving pressure on your joints. Whether with shoes, barefoot or with socks - whether in the office, in production, in the laboratory or simply at home. This Anti-fatigue mat is ideal wherever standing for long periods of time is a must. And who likes to stand on a hard floor? Nobody!
Inspired by nature.
The most creative artist is known to be nature. That's why designer José Perico of Mortar Pestle Studio took his inspiration for the new designs of Aeris Muvmat standing mat covers right where every step brings you new ideas: During long walks in nature. His designs are based on Bavarian vegetation and the forest. "My focus has always been on patterns and textures that combine movement and naturalness. Simply what the Aeris Muvmat stands for."
More benefits.
Comfortable standing.
The anti-fatigue mat with its beveled side treads ensures a perfect stand with no risk of tripping. The topographical 3D structure in the standing mat helps to activate the foot reflex zone and relaxes the muscles.
Non-slip and safe.
There are anti-slip pads on the back of the standing mat. These ensure a stable stand when the mat is loaded - even on slippery floors. Despite the secure grip, the anti-fatigue mat can easily be tucked away.
Always a clean affair.
To protect the anti-fatigue mat from dirt, we also recommend one of our covers. These are extremely dirt-resistant and environmentally friendly and can be washed at 85°F.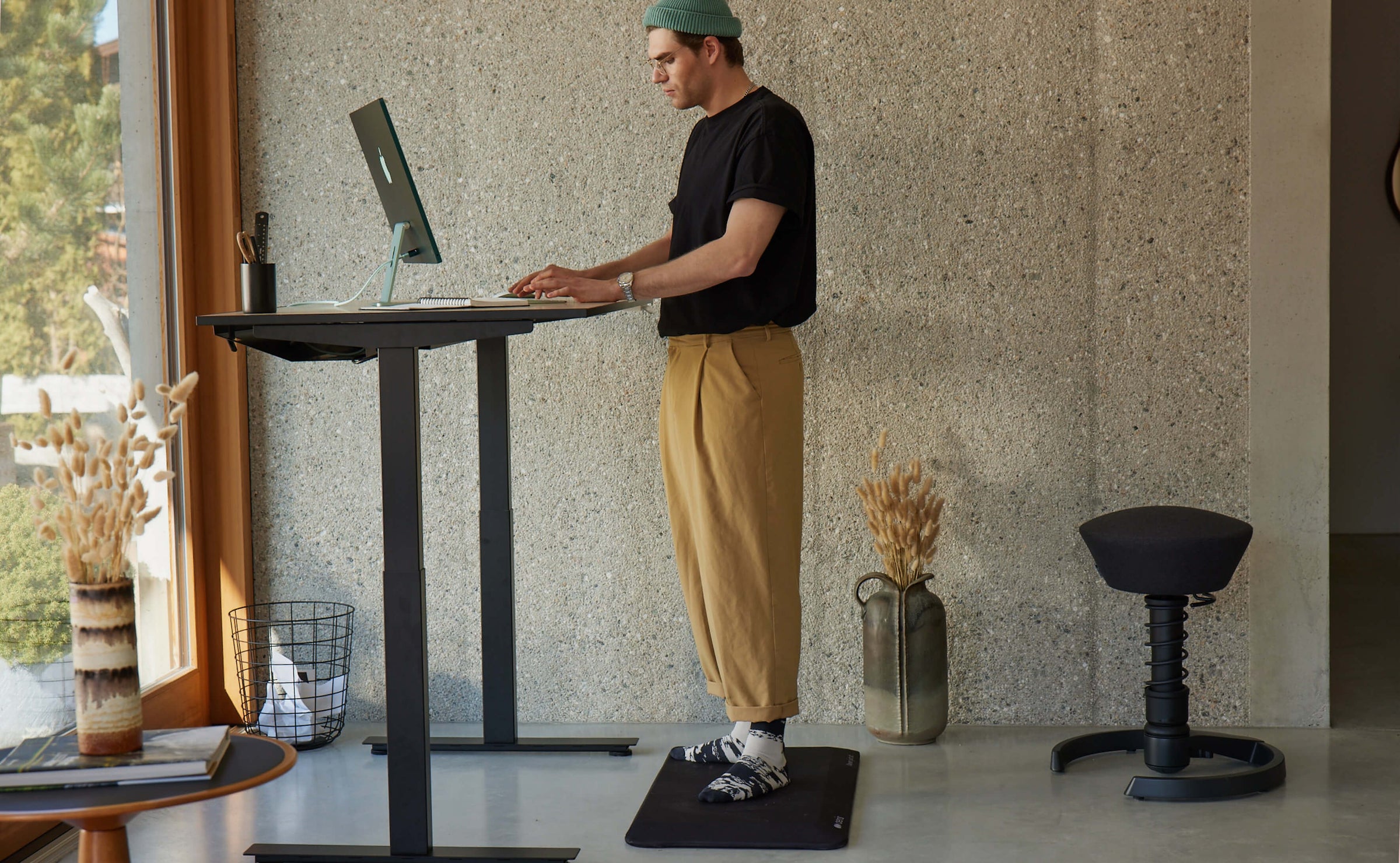 Increased focus and concentration.
Aeris Muvmat improves short- and long-term concentration and learning ability from the very first use. This effect even increases the longer the anti-fatigue mat is used.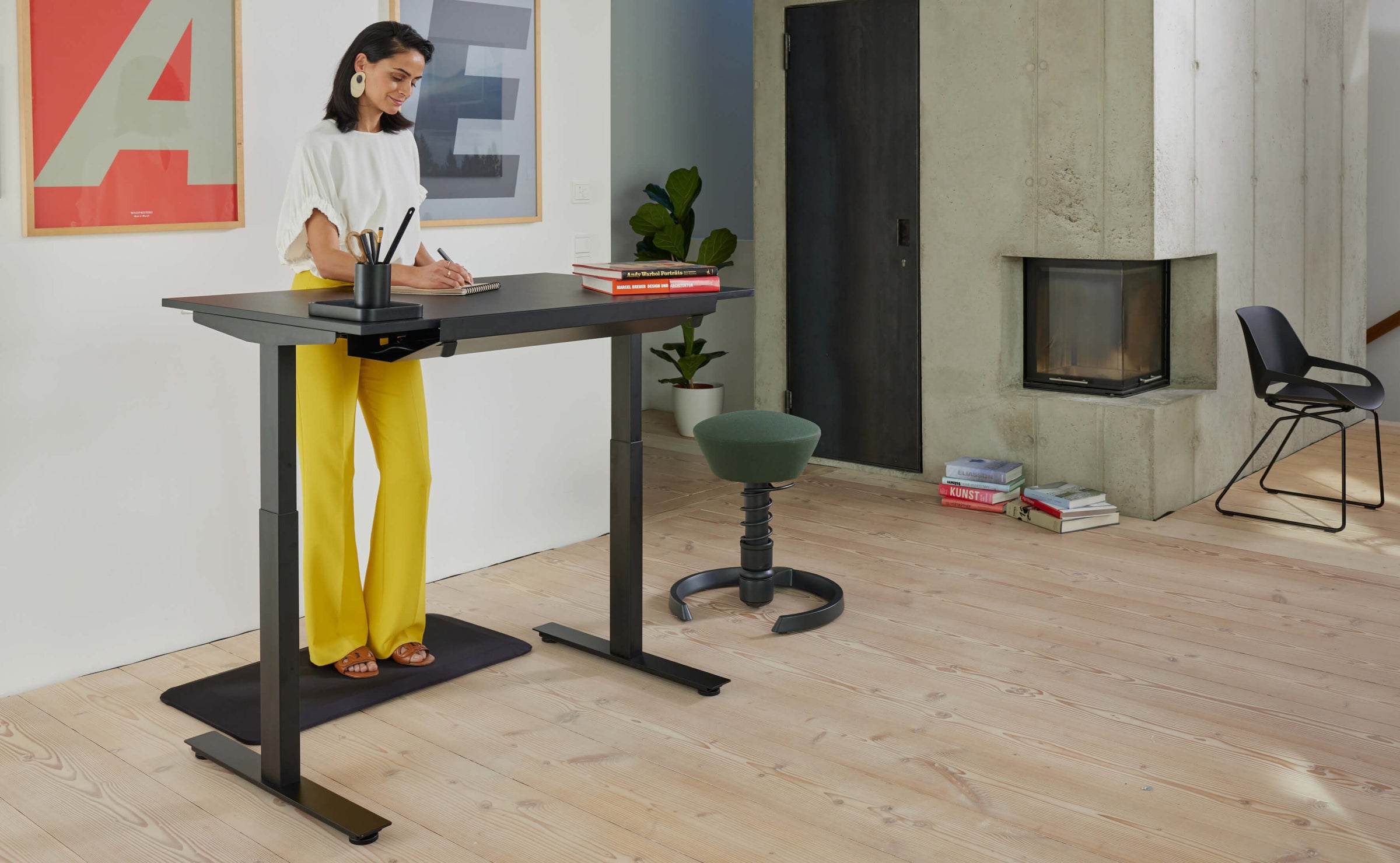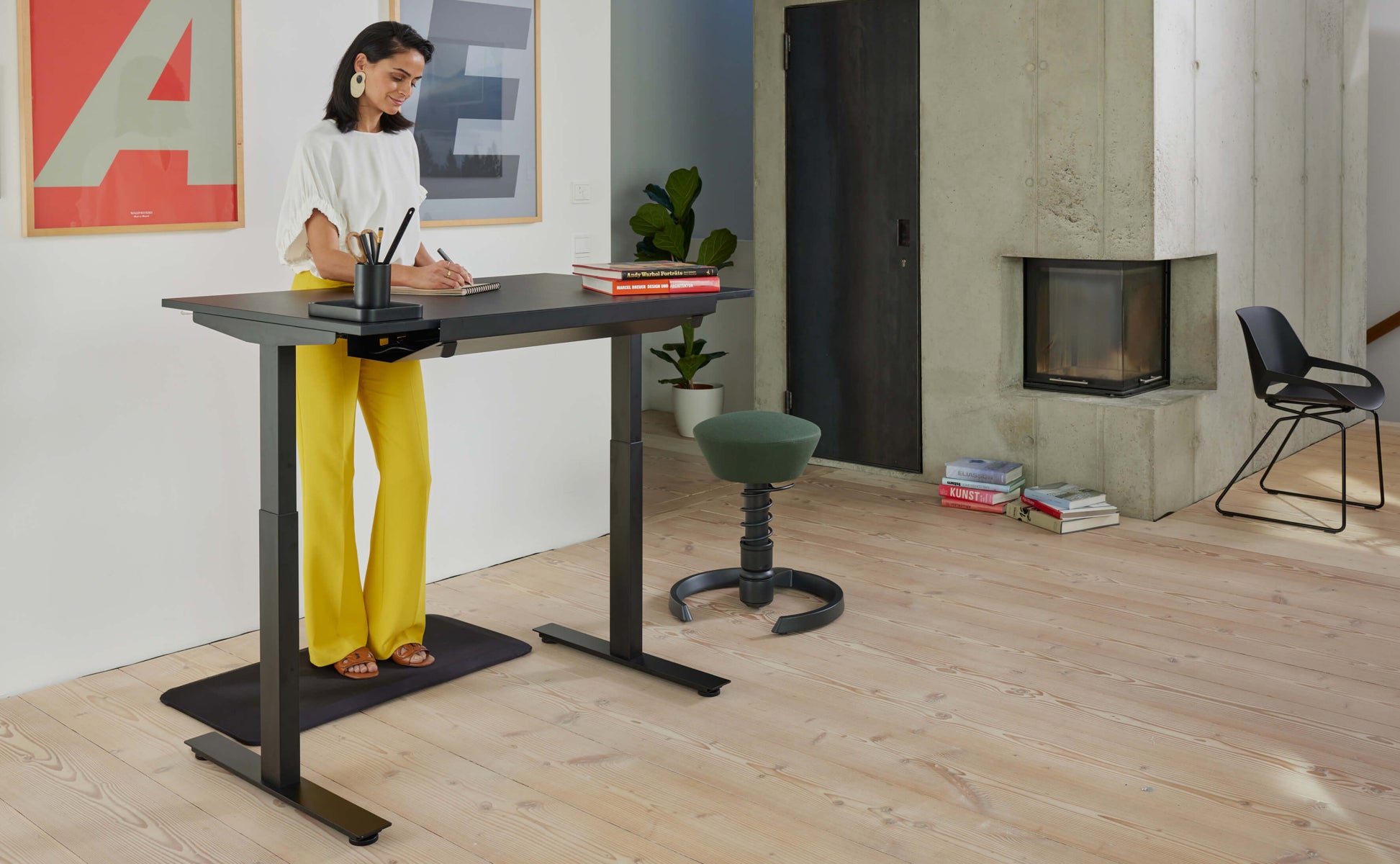 Activates muscles and circulation.
Thanks to its unique topographical 3D structure, the standing desk mat provides specific activation of the foot reflex zones, muscles and circulation. Like walking in the woods.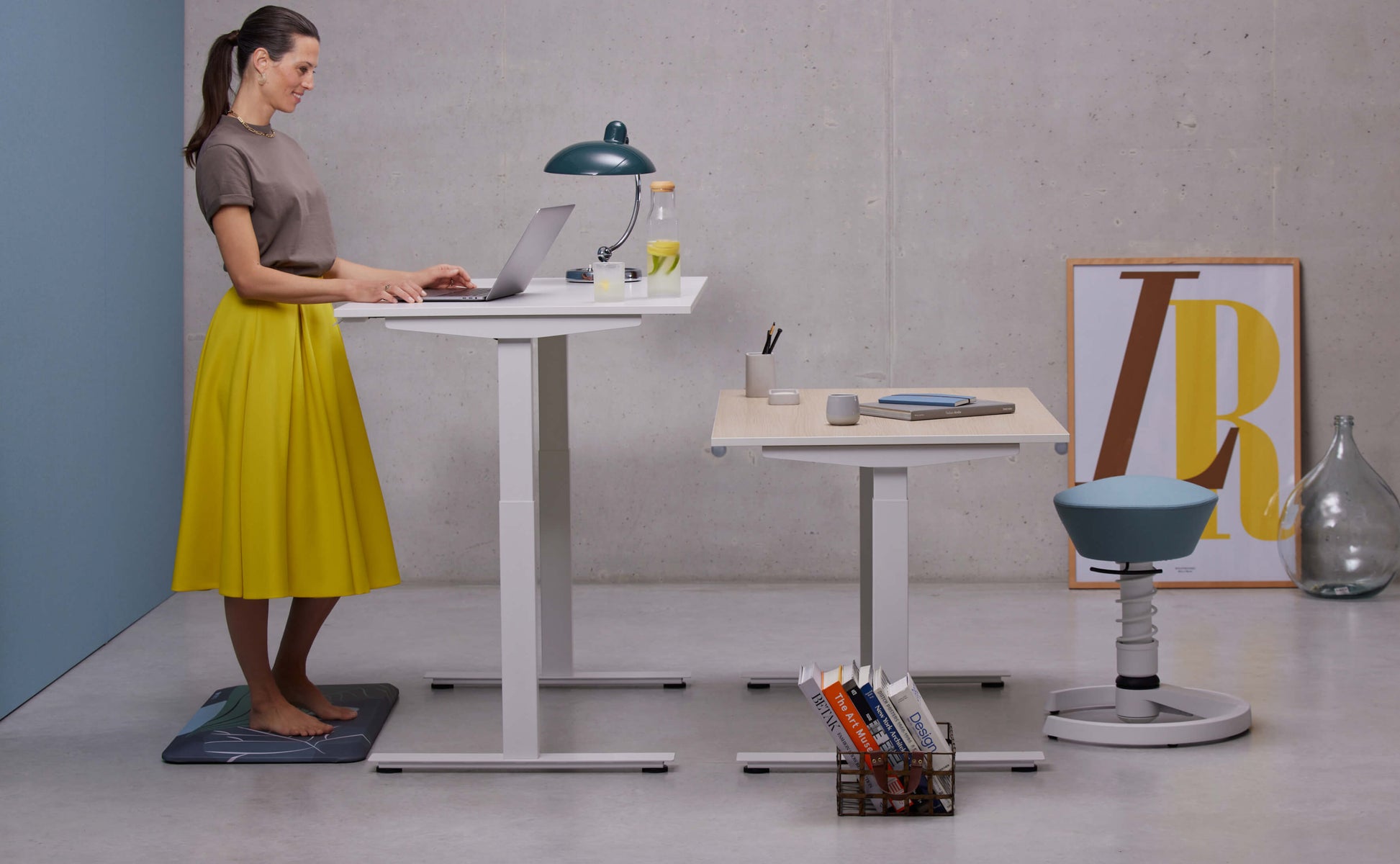 The Aeris Muvmat anti-fatigue mat relieves strain on the legs and the entire body. People at standing workplaces can stand longer without fatigue or discomfort. It's the perfect mix of a workday and a walk in the woods. And the best part: a foot massage is already included.
It has been proven that regular use of our anti-fatigue mat improves posture. This leads to long-term relaxation of the neck and shoulder muscles, and thus to an increased relaxed working position. And to be honest, who wants to feel like they've been in the office for a week after only one day?
Customer Review
Dr. Diana Henz
" Up to 50% faster reaction times have been proven when working on the Aeris Muvmat standing mat rather than standing on an even floor."
Contact Via Inc.
(The authorized operator of this website)
E-MAIL
customercare@aerismotion.com