It's not often that a rocking chair and its owner have been in such good shape.
This rocking chair makes a difference!
Aeris Oyo is the world's unique combination of rocking chair, saddle chair and cantilever chair and allows you to choose among many different sitting positions: Comfortably sitting facing forward, sitting sideways or even backwards with the backrest facing the chest. No matter in which position, the soft rocking relaxes and makes you forget your day-to-day stress.
Love at first seat.
The rocking chair combines design and high functionality. Its curved shell welcomes its users like an embrace. The rocking movement promotes oxygen supply and blood circulation and thus also increases concentration - along with fun, of course.
Aeris Oyo rocks everywhere.
At home, in meeting rooms, in lounges, at the dining table or as a clothes stand in the bedroom. With its saddle seat, curved backrest and sled base, the oyo looks good anywhere. Each of our rocking chairs is handmade with great care and accuracy in our manufactory in Germany.
More benefits.
Bring movement into the next meeting.
Keeping your body active keeps your mind sharp. If you rock actively in a meeting with the Oyo design rocking chair, you won't go round in circles in your arguments.
Changing positions keeps you rocking.
The Oyo keeps us moving. You want to try all positions: Normal sitting, sitting sideways and vice versa with the backrest against the chest. With this designer rocking chair sitting never gets boring.
Easy on the body, easy on the eye.
The rocking chair as a traditional style icon comes with a modern and unique design. Two design elements form a timelessly beautiful duo. Like ying and yang. Or hip and hop....you and your Oyo.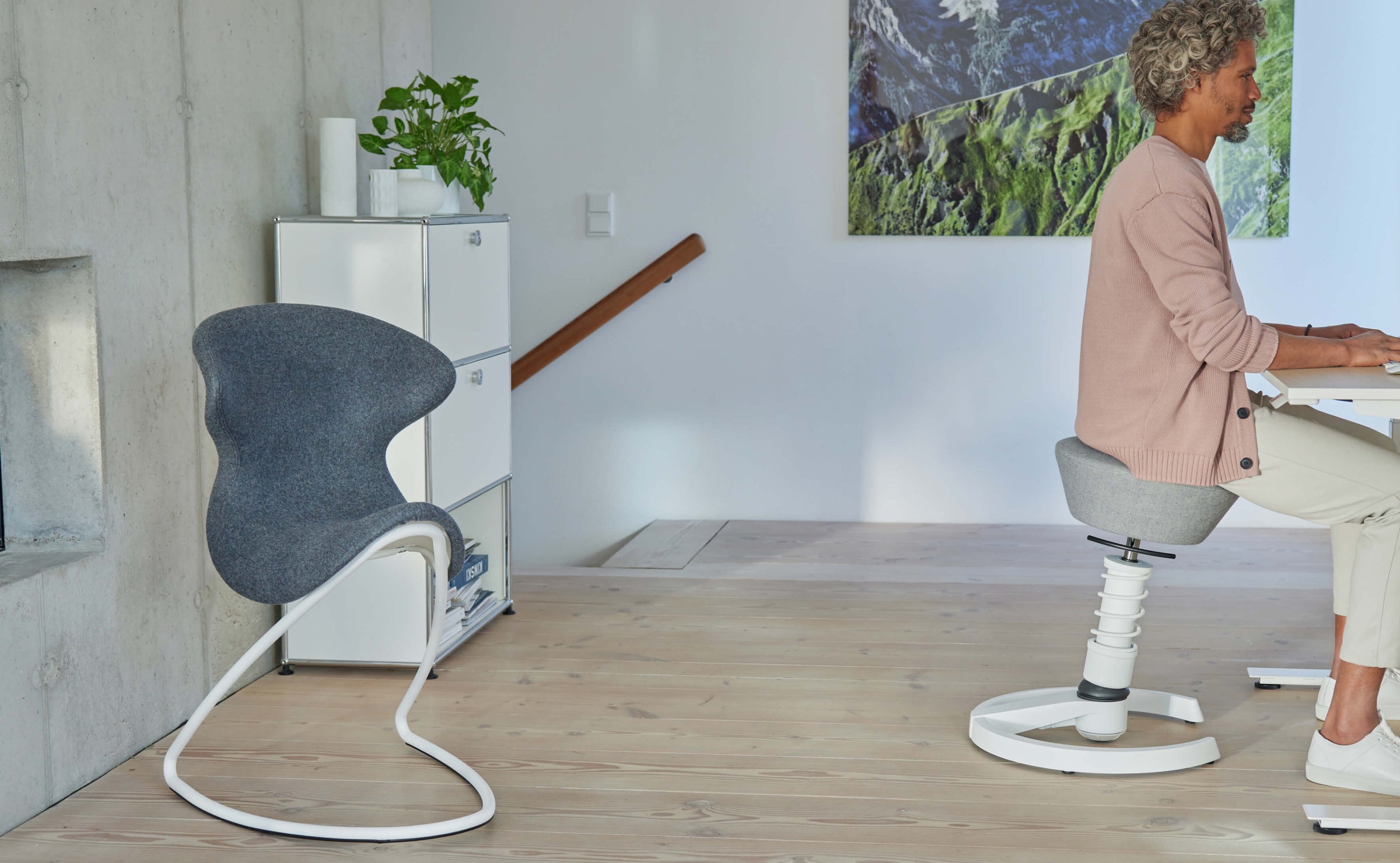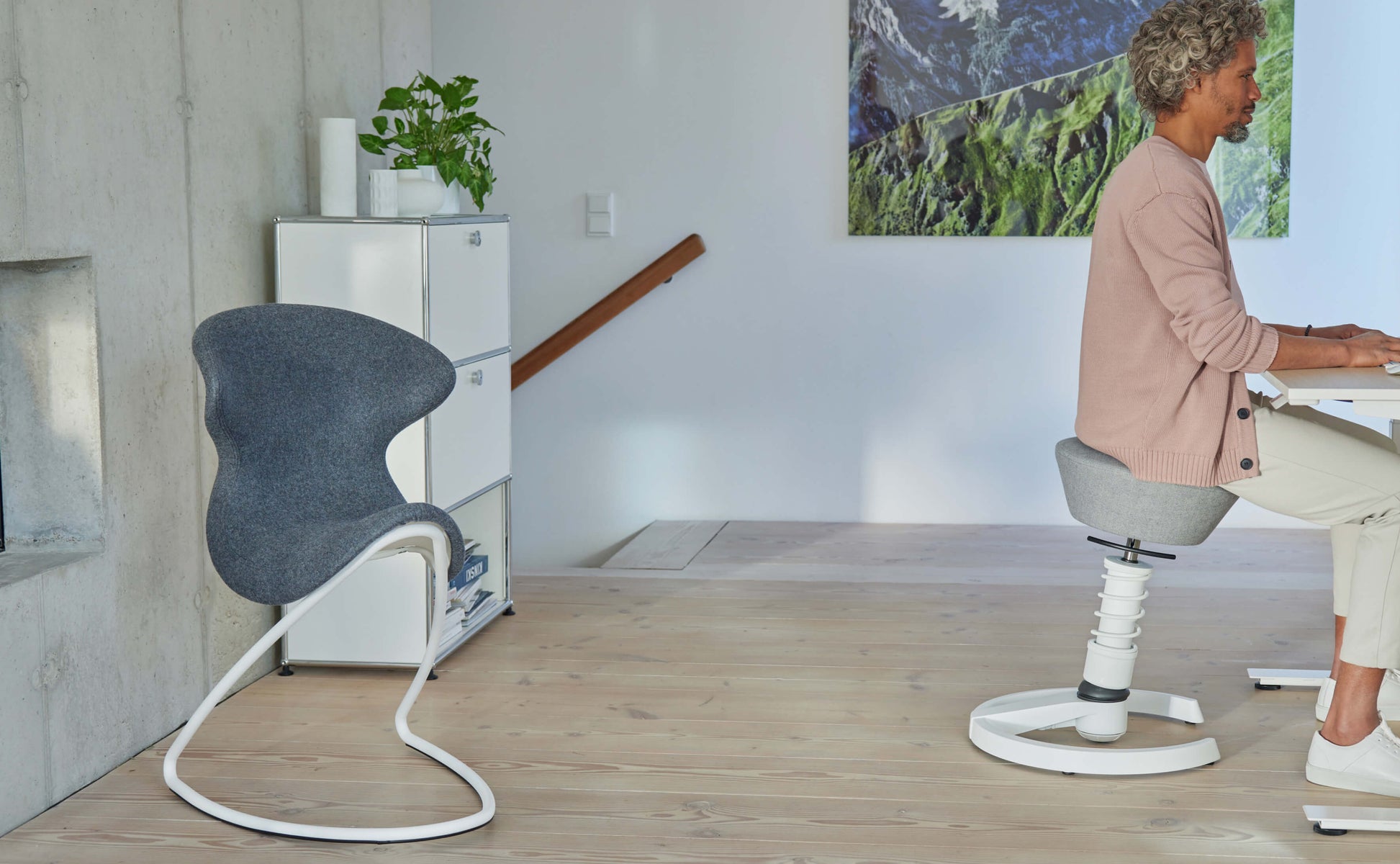 One rocking chair – three sitting positions.
The rocking chair allows different sitting positions: Forward, sideways and backwards. A seating concept that makes you move more while relaxing at the same time.
The extra thick foam cushion under the cover of the rocking chair adds just the right amount of comfort. The saddle seat supports an upright sitting posture – like sitting on the back of a horse.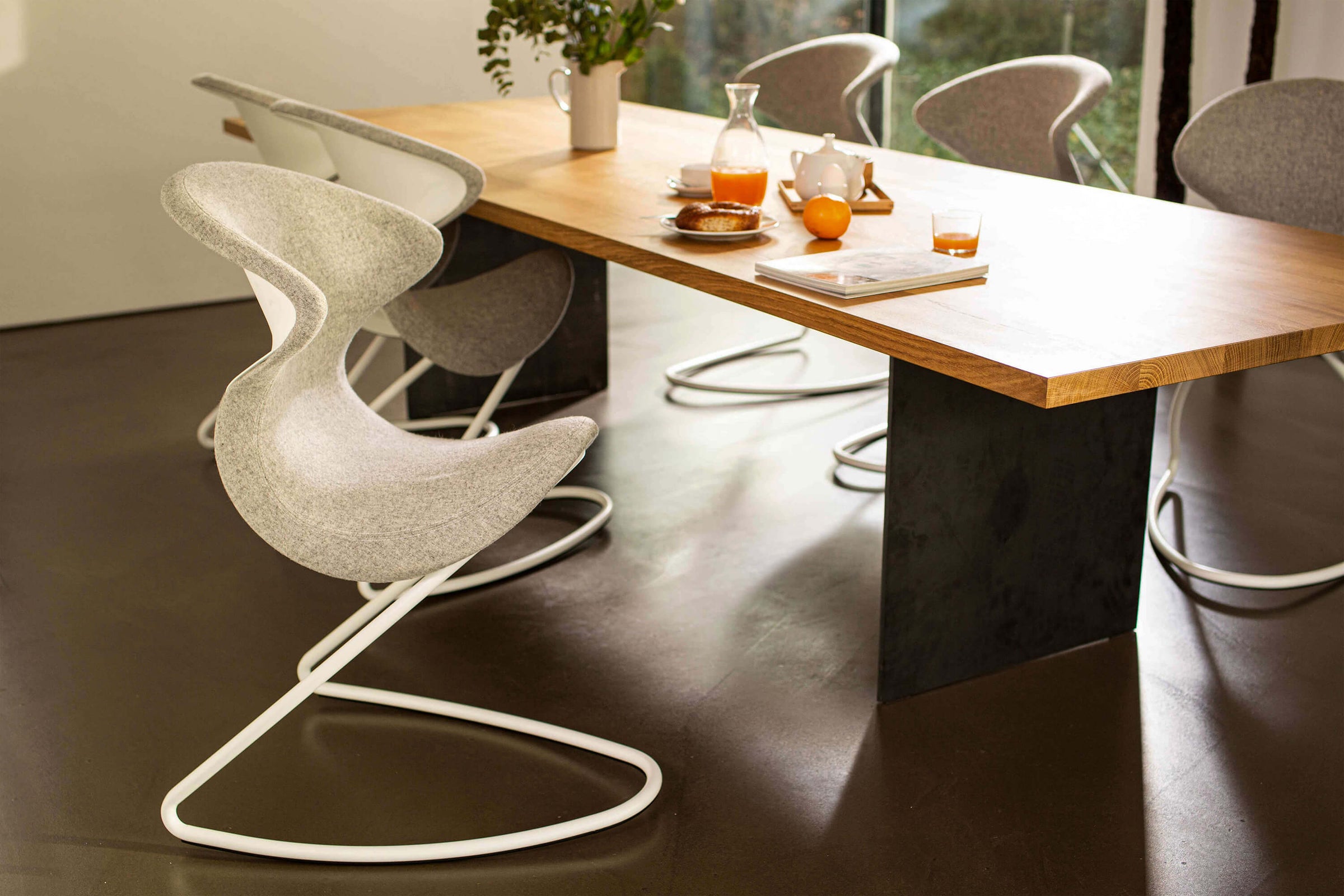 Universal runners for all floors.
The sled base of the rocking chair is ideal for smooth floors as well as carpets. For particularly sensitive floors the included fleece tape can be used which can be applied under the skids. This keeps the floor protected and the rocking chair maintains its secure stability.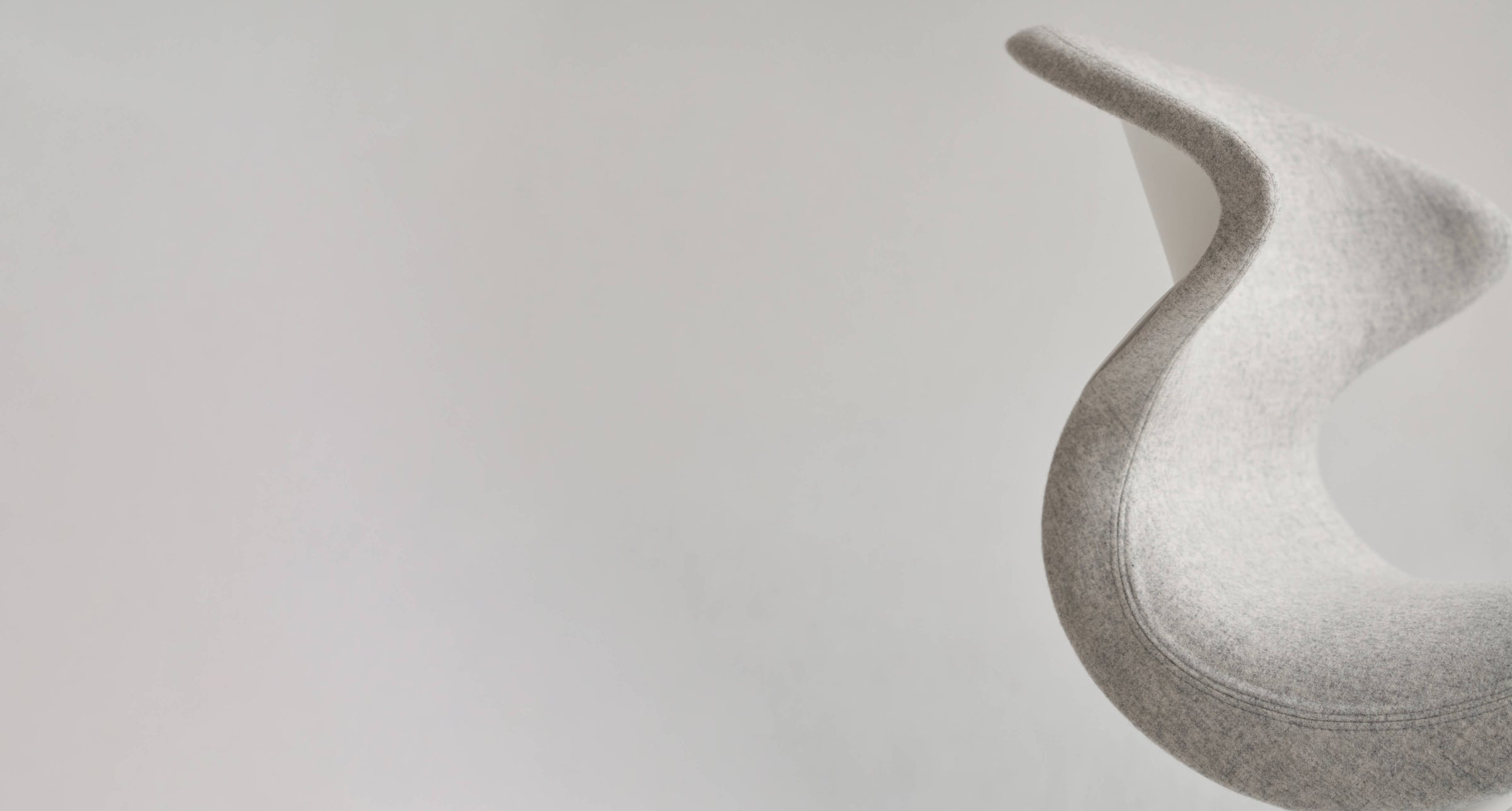 Customer Review
Sina Moeller, Social Worker
" Being able to move flexibly on the Aeris Oyo makes it possible to focus for longer periods of time."
Contact Via Inc.
(the authorized operator of this website)
BY E-MAIL
customercare@aerismotion.com