The office stool that gives your back pleasure, not pain.
The Aeris Swopper is the classic among office stools and in addition to a shapely design, also features the genuine Aeris 3D technology. It follows the movements in all 3 directions: forwards, sideways and even vertically.
Workout on the side - Aeris Swopper makes it possible.
The Aeris Swopper office stool promotes free movement of the body while sitting. You can breathe deeper which stimulates your circulation and metabolism. You'll feel more alert and burn more calories. Just like that.
Up and down for natural compression.
The Swopper chair's unique ability to move up and down simulates the spine's natural compression when walking or running. By sitting like this, your back muscles and intervertebral discs are kept nourished and fit - instead of collapsing on a backrest.
More benefits.
Individual adjustment.
The vertical movement is individually adjustable to your body weight. The sideways flexibility of the Swopper is also adjustable.

Individual height.
The gas pressure spring of the Aeris Swopper offers you a continuously height adjustment. This makes it suitable for every body height.
Stable foot ring.
The foot of the ergonomic office stool is extremely tilt-resistant and stable. The foot ring is available either with castors or glides.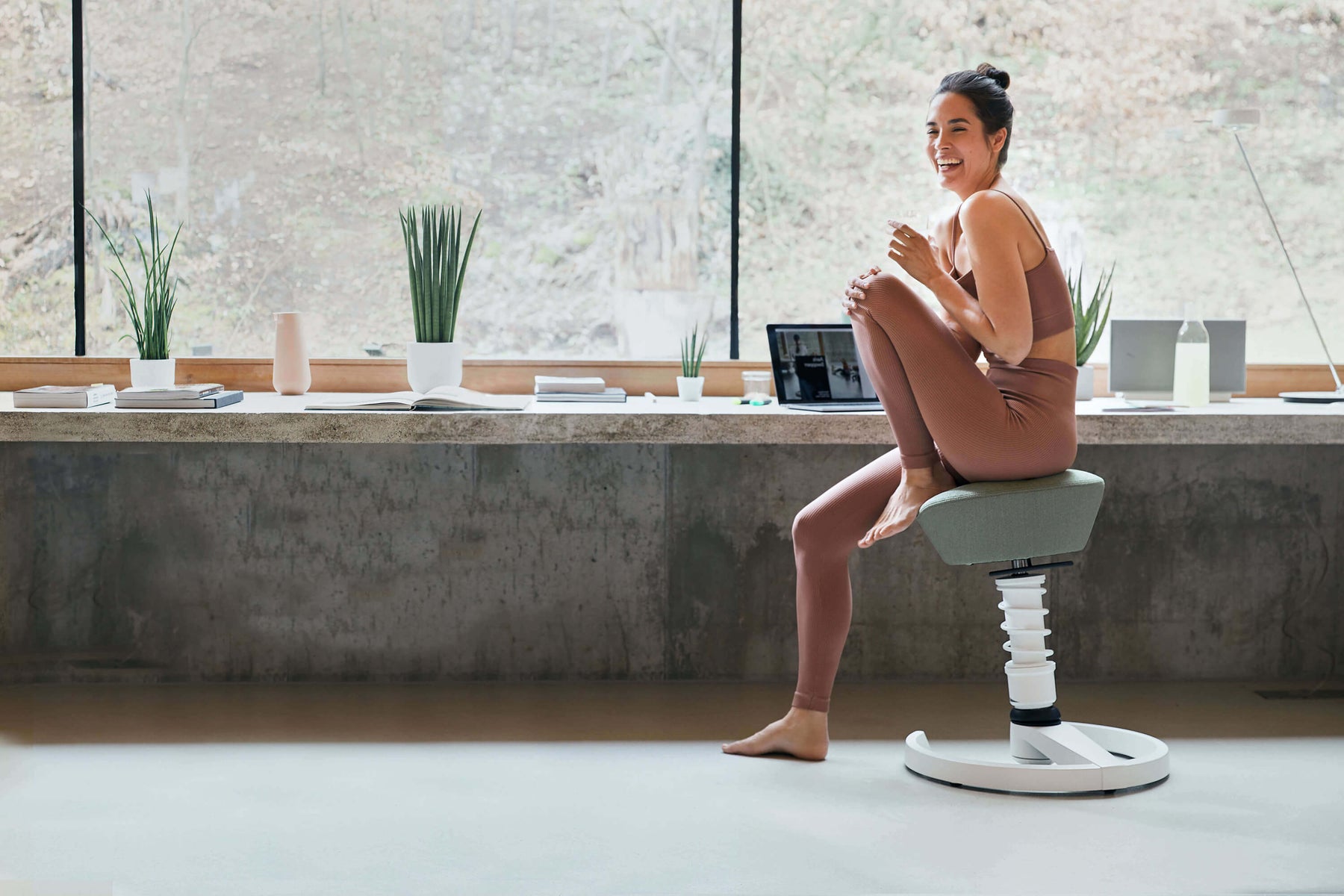 No more hunched back at your desk.
The Aeris Swopper office stool's low pivotal joint and spring ensure that you sit actively. Even when you lean forward your back will stay straight without extra effort on your part.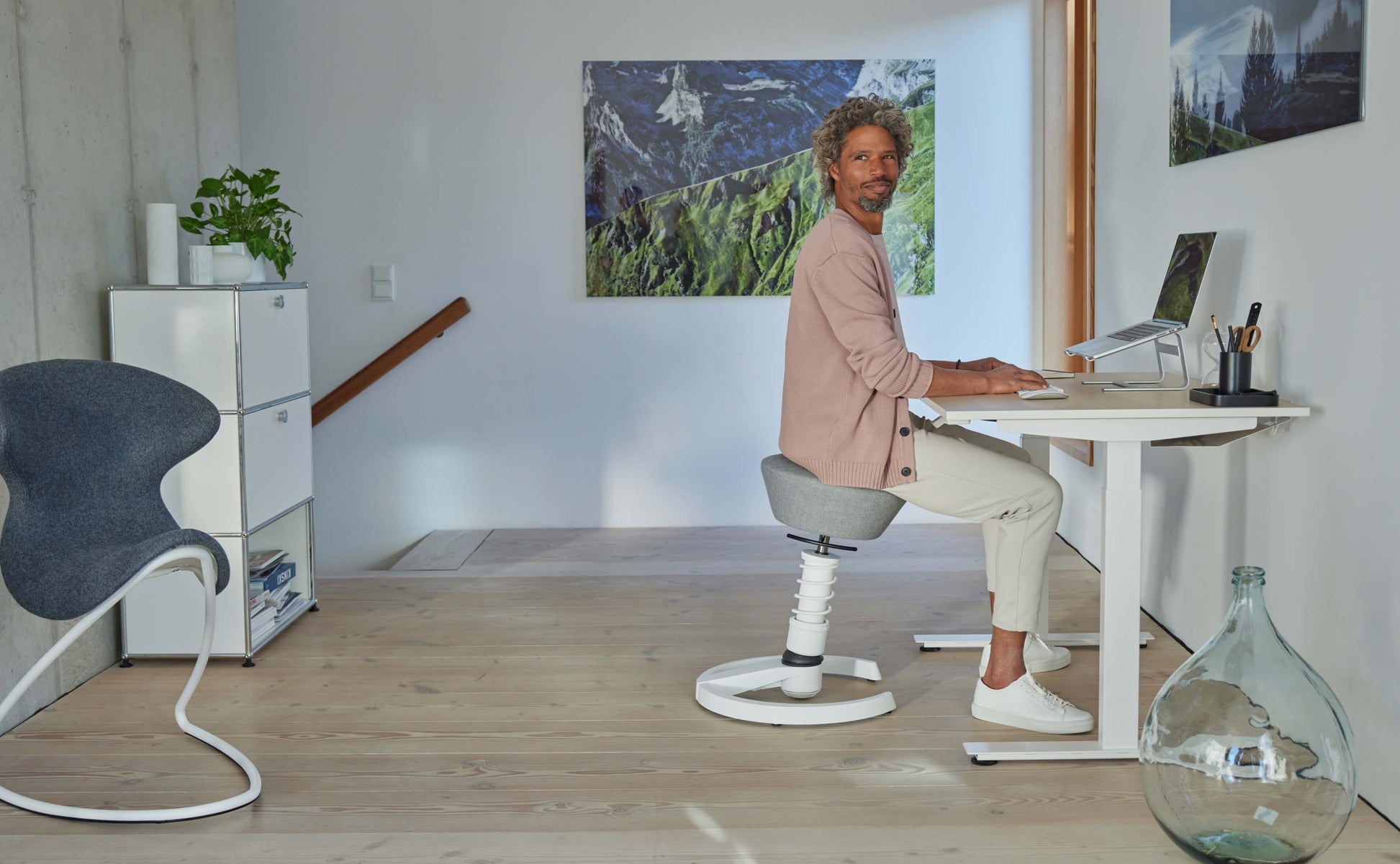 The Aeris Swopper office stool's convex seat prevents vascular impact congestion. Sitting in motion stimulates active blood circulation right back to your heart and counteracts possible venous disorders.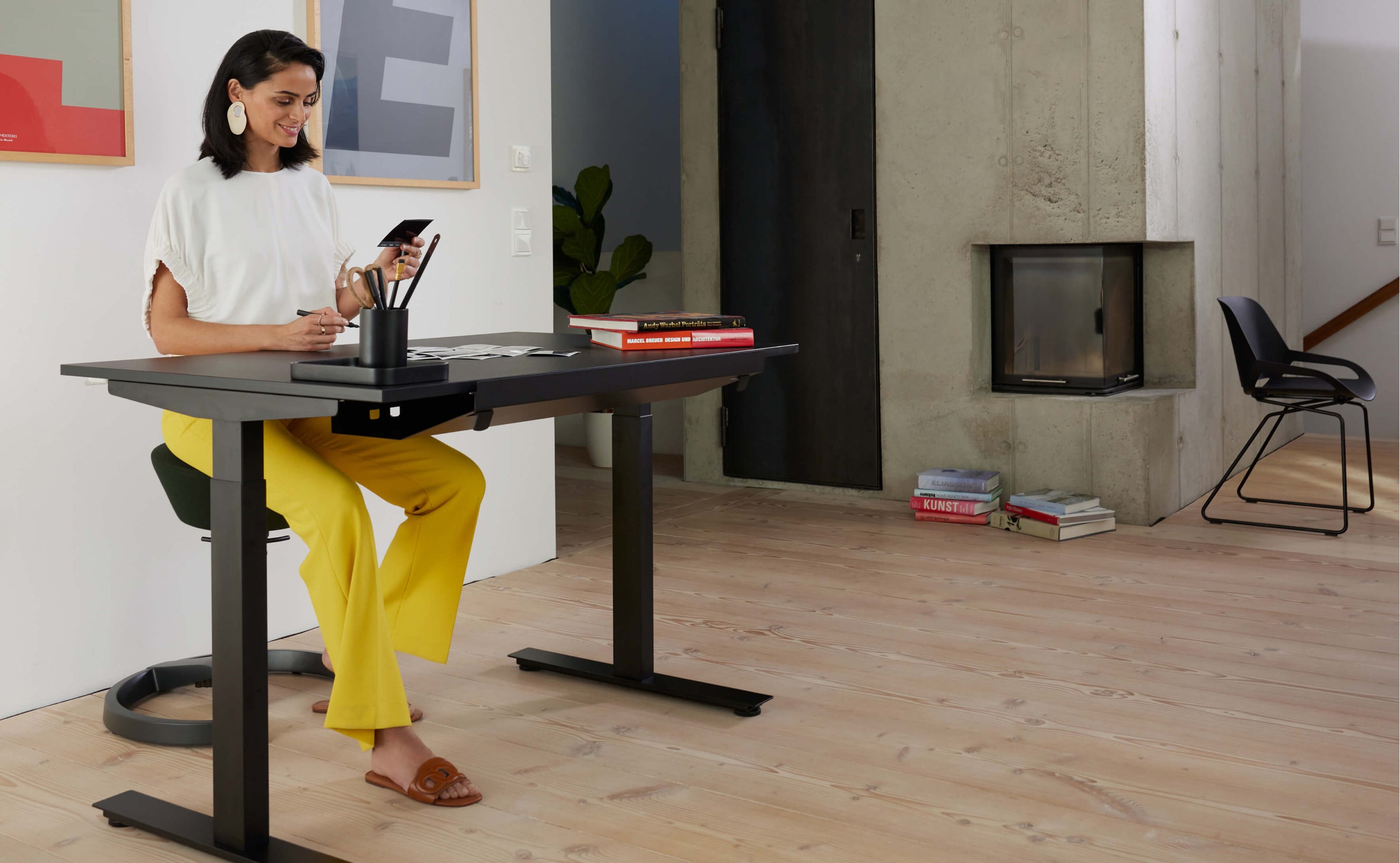 Keeps ligaments and joints fit.
Active-dynamic sitting on the Aeris Swopper keeps the joints in constant motion. This encourages synovia formation, tightens ligaments and tendons and prevents joint diseases.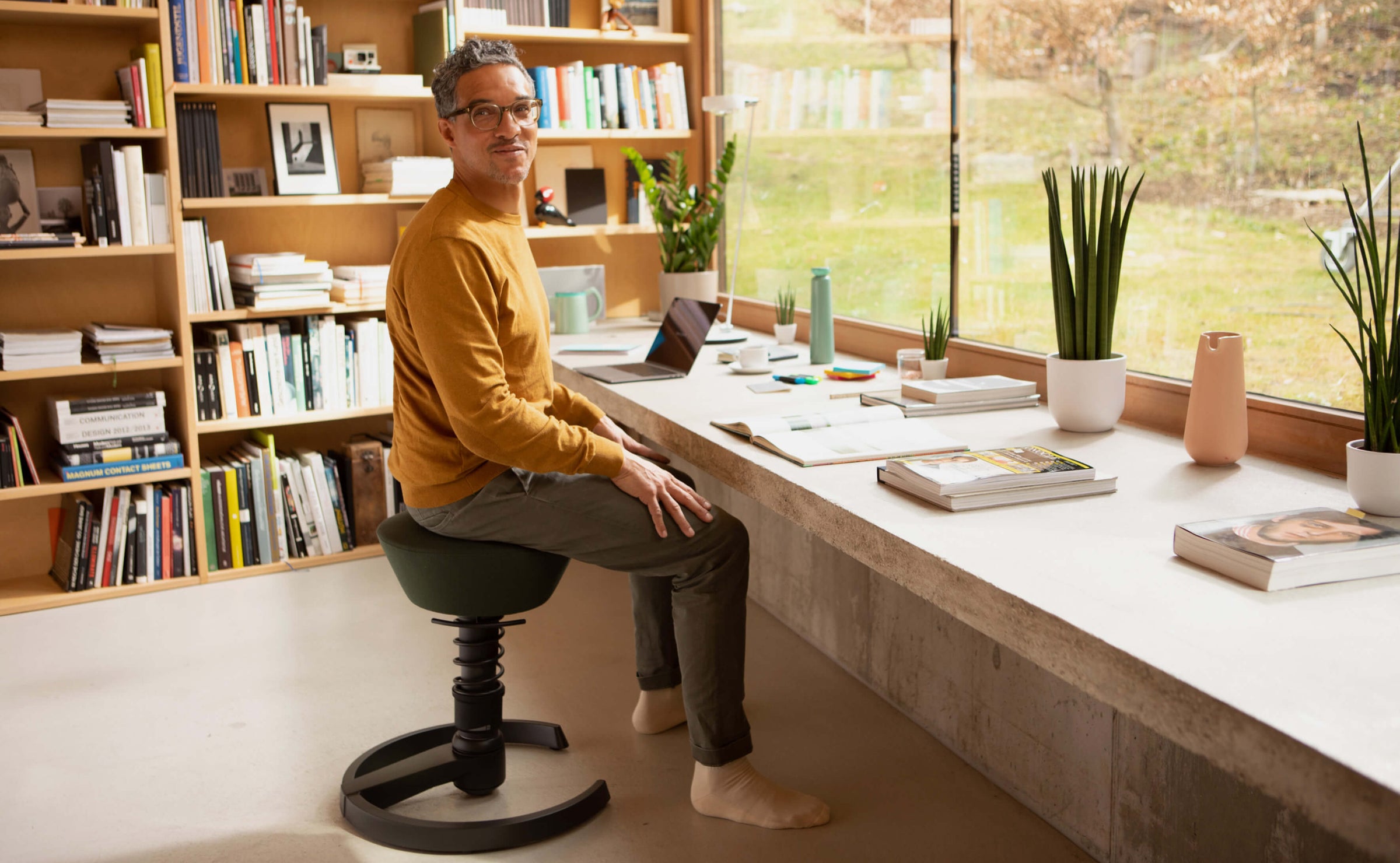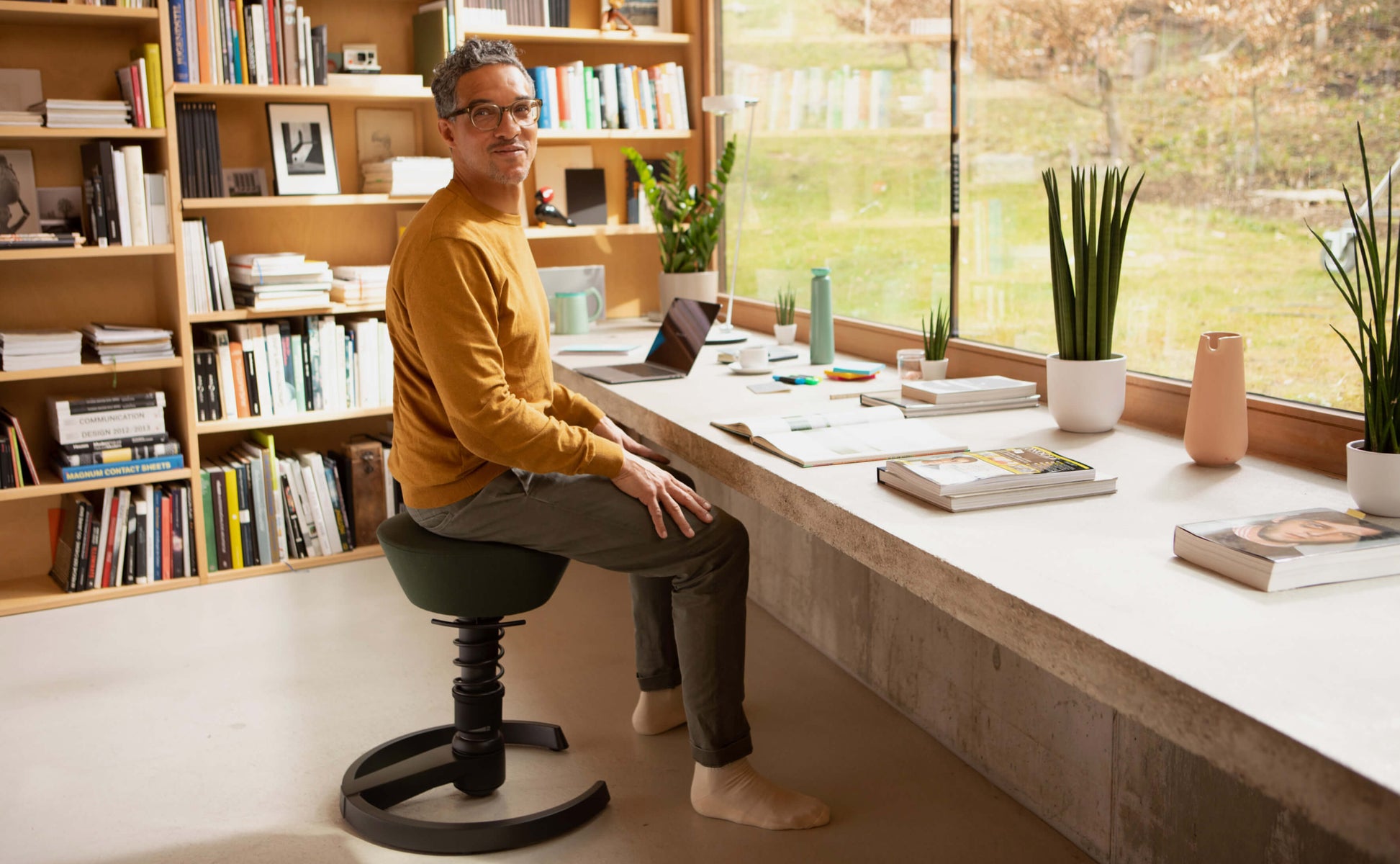 Good for intervertebral discs.
The 3D movement of the ergonomic office stool eliminates uneven pressure on the intervertebral disks. Swopping nurtures the spine and keeps it fit.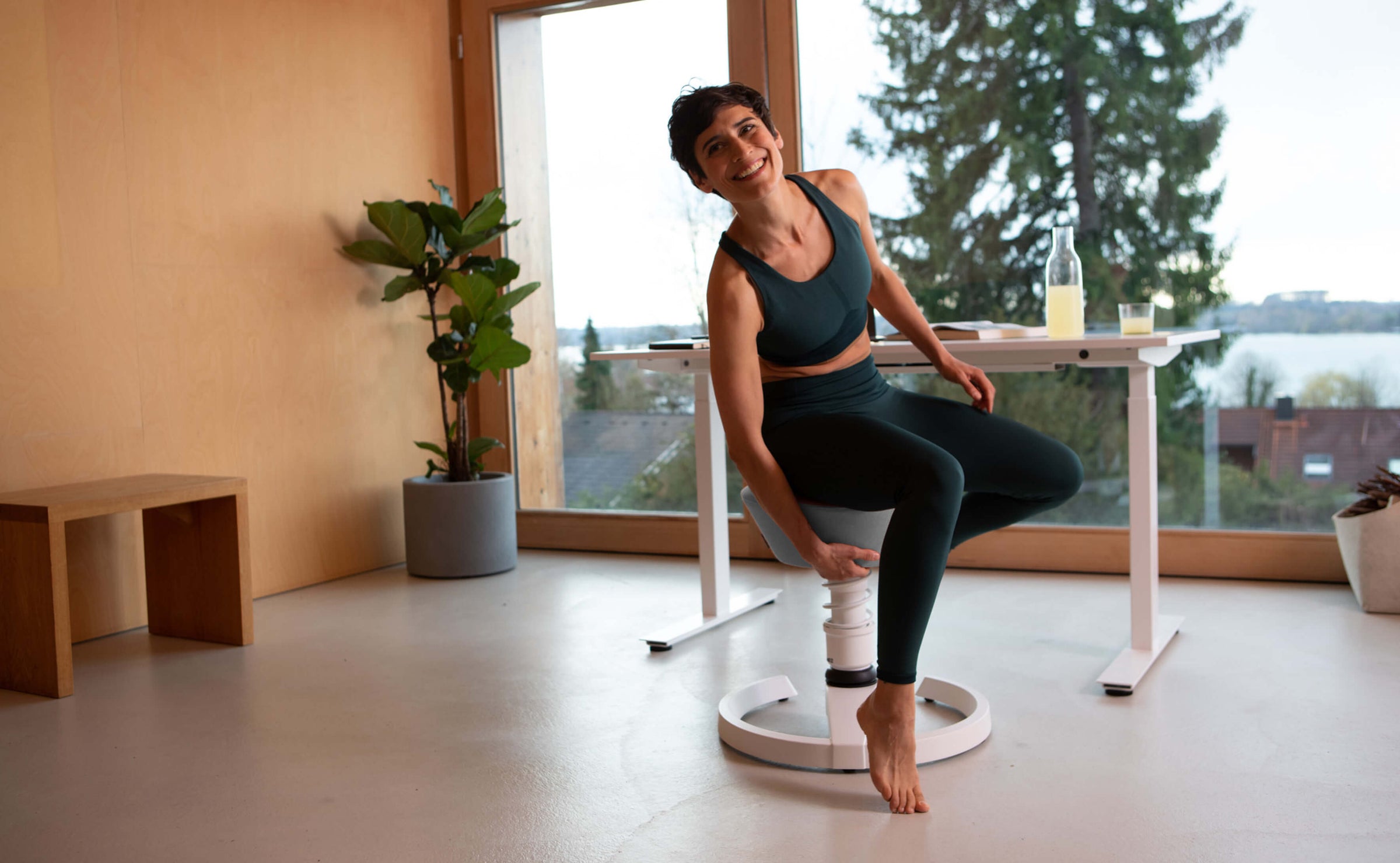 Burns calories while sitting – just like that.
The Aeris Swopper's vertical movement helps to burn calories while sitting even without actively exercising.
Customer Review
Sabine Geist, Physiotherapist
"On the Aeris Swopper I can sit still, yet I am able to move. The movement leads to constantly changing seating positions which prevents back problems. This gives the chair an unbeatable advantage."
Contact Via Inc.
(The authorized operator of this website)
E-MAIL
customercare@aerismotion.com