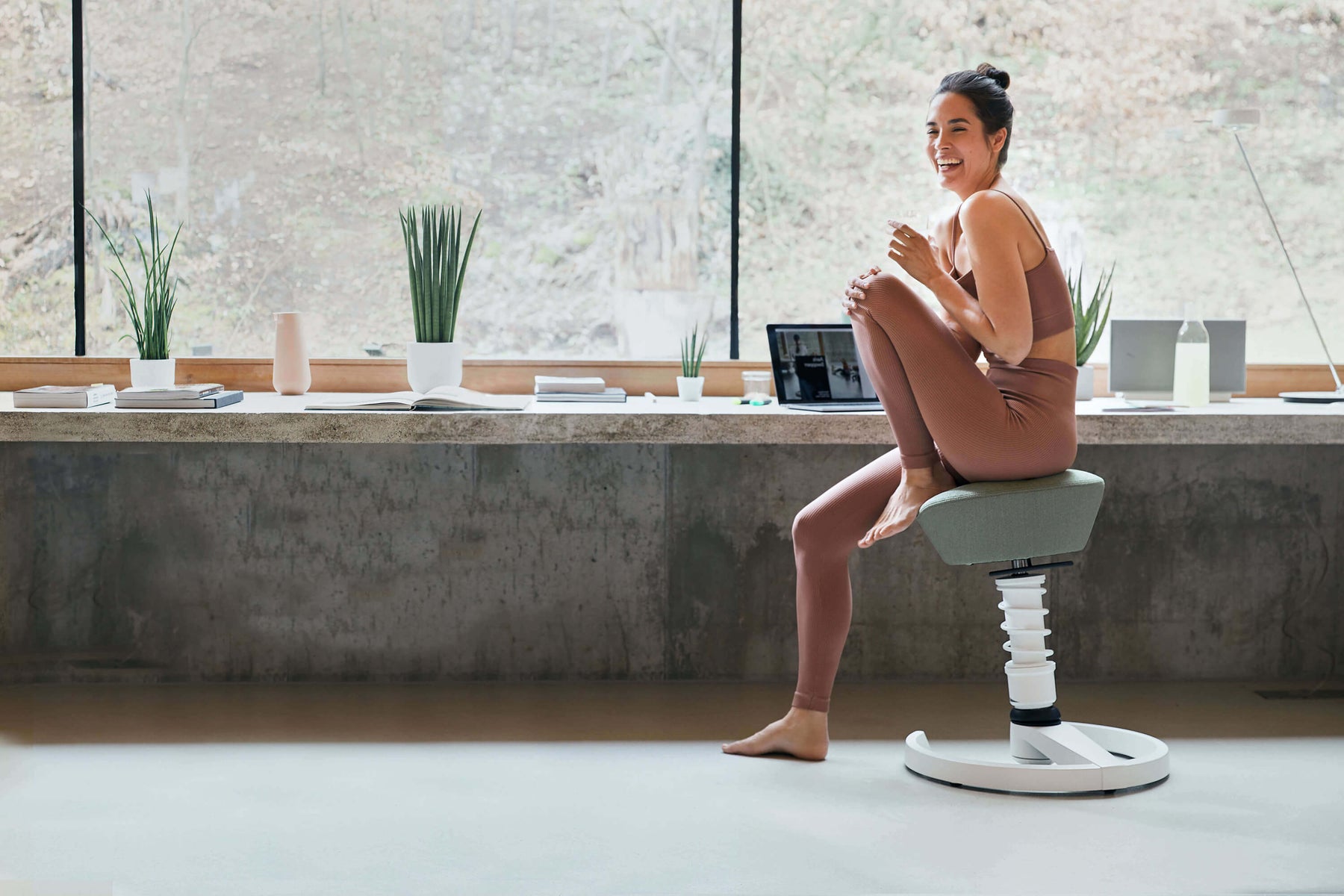 All orders are processed Monday-Friday within 24 hours of receipt. Most of the products arrive in the contiguous US in 2-7 business days after purchasing. Please call us at 1-877-223-9001 or email us at customercare@aerismotion.com for Canadian, Alaskan and Hawaiian shipping inquiries.
If you have to change or cancel your order, please call us at 1-877-223-9001 or email us at customercare@aerismotion.com.

Yes. We are happy to help with the processing of tax-exempt orders for tax-exempt organizations. Just email us at customercare@aerismotion.com to get the process started. Please have a copy of your sales tax exemption certificate ready with all relevant fields completed. We also recommend that the primary purchaser sets up an account on aerismotion.com.
Here is our address if you need it to fill out your form:
Attn: Via Inc.,
205 Vista Boulevard,
Sparks, Nevada 89434
Once we receive the completed form, it usually takes 1-2 business days to review. We will confirm when your tax exemption status has been approved and able to place your order.
To use the Aeris Swopper chair the right way you should sit on it properly. Position yourself in the center of the Aeris Swopper so that the spring strut functions as an extension of your spine. Maintain your balance with your buttocks and both feet placed on the floor. The pelvis should be slightly higher than the knees to create an "open angle" at the hips and knees when sitting. This promotes blood circulation.

Swing vigorously a few times to automatically straighten yourself up. This releases the diaphragm and promotes deep breathing. This improves the oxygen supply to the body and head improving mental performance. When you turn to your work with the Aeris Swopper, you can move the seat towards your desk by simply shifting your weight. This brings your body into a position where your spine is loose and vertical over your slightly tilted pelvis. This keeps your back straight and you automatically find the right sitting position.

Swopping strengthens the back muscles and promotes nutrition of the intervertebral discs. It also prevents blood congestion in the legs and makes you feel fit and active all day long. On the Aeris Swopper you automatically sit properly which prevents you from back pain.
Yes, sitting on the Aeris Swopper without a backrest is not a problem. Indeed, you can also walk without a backrest. The Aeris Swopper is made to allow people to do what they are meant to do while sitting: to move.

On traditional chairs it's different. Here, you need a support because you spend a long time rather sitting still. However, the muscles are not made for long hours of sitting without any movement which is why tension and back pain are the result of this sitting posture. However, by being supported by a backrest your muscles become " unfit " again, become weaker and are no longer able to do what they were designed to do: keep the person upright and the intervertebral discs in their place.

On the Aeris Swopper, however, your back is always active and in motion. This trains and strengthens the back muscles. If you feel a pinch or soreness from time to time especially while you are getting used to the Aeris Swopper take it as a good sign. Muscles that have been resting for a while may just be waking up again. Then, the best thing you can do is to swing properly in all directions. By doing so, you'll promote blood flow to the muscles and exercise them. In general, exercising is the best recipe against back pain and other consequences of bad posture.

The original Aeris Swopper is designed exclusively for sitting in motion only, not for standing. The maximum height of the flexible strut is too low for supporting the user while standing. However, for sitting and standing at different working heights we offer you perfect solutions with the Aeris Muvman standing desk chair.
Sitting on the Aeris Swopper has many advantages compared to the exercise ball: First, the Aeris Swopper offers more safety: it doesn't roll away, it can't burst, you can't fall over or off. Also, with the Aeris Swopper you can adjust three features quickly and individually: Seat height, spring tension, and lateral movement. Aeris Swopper has a comfortable seat. The seat is not cold, not slippery, does not collect dust and does not have a bad scent. While an exercise ball is made of PVC the Aeris Swopper is made of high-quality materials, Made in Germany. The Aeris Swopper has a timeless, innovative and original design that was awarded with several international prizes and easily fits into many interiors.
Please watch the following video for assembly instructions and how to adjust the Swopper chair here.

The Aeris Muvmat is made of the following materials: The inner relief structure is made of EPP, a so-called expanded polypropylene. This structure is covered by polyurethane (PU) soft integral foam. This foam is very soft, absorbs pressure and the inner structure can be felt very well. At the same time, the surface is robust and easy to clean. A PU coating is applied for final protection.
Yes, the Aeris Muvmat can be cleaned very easily. To clean the mat, all you need is lukewarm water, some soap and a soft cloth. Simply wipe over the Aeris Muvmat and then use the cloth to dry it. That's it.
Yes, but so that you do not damage the Aeris Muvmat when cleaning it with disinfectant, the alcohol content in the cleaning agent must not exceed 5% (e.g. glass cleaner). We strongly recommend that you do not use abrasive cleaners or cleaners with a higher alcohol percentage.
Yes, the Aeris Muvmat is supposed to slip. Don't worry, the anti-slip pads on the bottom stop when you put weight on the mat. When you stand on the Aeris Muvmat, it won't slide anymore. As soon as you take the weight off the mat, it "slides". This way you can easily move the mat to the side. If you want to secure the mat additionally, we recommend the use of an anti-slip grid. You can get such a grid in any builder's store.
In a nutshell: The cover of the Aeris Muvmat is made of 100% polyester.
Yes, wearing flat shoes on the Aeris Muvmat is not a problem. Attention: Never use heels on the Aeris Muvmat.
The Aeris Muvmat should only be used with flat shoes. If the mat is damaged by pointed heels, it is an improper use.
Yes, the Aeris Muvmat can basically be used on any surface, both hard and soft floors. Depending on the condition of the floor, the anti-slip pads on the underside of the Aeris Muvmat may show signs of abrasion in individual cases. However, this does not affect the function of these pads or the Aeris Muvmat.
There are many possibilities for where you can use the Aeris Muvman. You can use the Aeris Muvman wherever variable sitting and standing is required: for example, at height-adjustable desks in the home office, standing desks and raised work surfaces in offices, at counters, cash registers, receptions, but also in workshops and on the assembly line, as well as in the living area: in the kitchen, while ironing or playing music.
The Aeris Oyo is a rocking chair and is suitable for almost any place and for many activities: At home and in the office. At home, its unique design looks great at the dining table, in the reading corner, by the fireplace, as a modern TV armchair, as a small, mobile task chair, or simply in the living room or bedroom. But it fits just as well in the office at a conference table, in waiting areas, in the reception area, in the lobby of a hotel or as an eye-catcher in a retail store.
On the Aeris Oyo, you can sit however you like. Sitting forwards, sideways or backwards - everything is possible. All of them are comfortable. Many say: When sitting sideways, you can really snuggle up. Or: When you're talking on the phone and swaying backwards - that's wonderful! Or: Leaning on the backrest in the saddle seat and playing with your cell phone. Our tip: Simply try all of them!
No, the Aeris Oyo cannot be adjusted in height. It has a fixed seat height of 19". This is a standard size that most people are comfortable with. The frame is a double tubular steel construction which is not adjustable.
The best way to remove light dirt and dust from the Aeris Oyo is to vacuum it carefully. If the cover has coarser stains you should definitely make sure to use a microfiber cloth and pH-neutral soap. The Aeris Oyo doesn't mind a damp cleaning but if it's treated too wet it can cause damage to the upholstery. Also, please note: When taking care of, assembling or transporting do not turn the Aeris Oyo upside down and avoid hard knocks.
Choosing the right Aeris Numo for you is a matter of personal taste. In general, you can use any Aeris Numo in any setting. The Aeris Numo with skid base is even suitable for outdoor use. You are still not sure which model you prefer? Then contact our customer service at customercare@aerismotion.com or 1-877-223-9001. They will be happy to recommend you one of the Aeris Numo variants.
The Aeris Numo design chair is suitable for use in many different environments. You can use the Aeris Numo with a skid base both indoors and outdoors on a balcony or patio. All other models are suitable for indoor use and can be used for many purposes. For example, at home as a dining room chair, as a side chair or even in various office situations.
No, the Aeris Numo is not non-stackable. Due to its special
kinematics stacking is not possible.
All models of the Aeris Numo are suitable for use on carpeted, hard (e.g. concrete) and soft (e.g. parquet) floors. For many floors it is important to add the included glides to the Aeris Numo.