Don't sit still. Sit in style.
More than a comfortable chair.
This award-winning design chair adjusts to the way you sit like no other. By following your movements it gently swings back and forth to support your movements. With the Numo you don't sit still but you sit in style. Never has the body, mind and interior design existed in such harmony.
Modern, timeless and functional: the seat shell of the Aeris Numo is movable.
The design chair's seat shell rests on a kinematic mechanism with cross-lever arms, visually reminiscent of the human spinal disc structure. The Aeris Numo was designed by focusing on the human being and using its physical nature as an inspiration.
At all areas of work and life.
Aeris Numo design chair can be configured to suit all settings and personalities. It brings style to meeting, living and waiting spaces or even outside as a patio chair.
Areas of use.
As a side chair.
Sit in motion and in style at the same time. The side chair's compact size and light weight make it easy to place the Aeris Numo where ever you like.

An ideal outdoor chair.
The Aeris Numo skid base is suitable for outdoors and can be used as an outdoor chair. The seat shell of this variant is UV light-resistant and weatherproof.
A dining room chair.
The Aeris Numo is particularly suitable as a dining chair. Providing freedom of movement during meals is a beautiful form of affection for family and friends.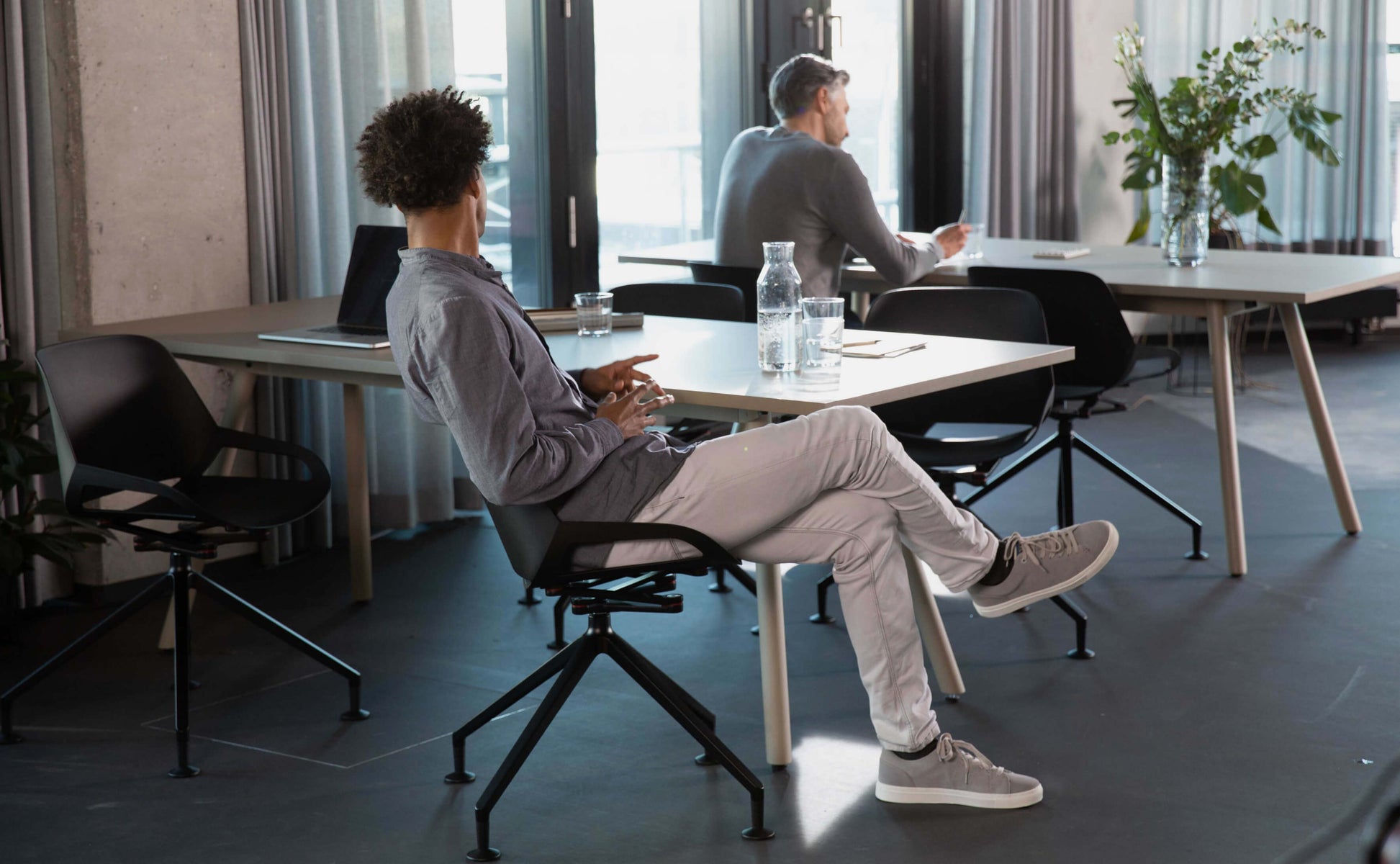 Swing along for a high level of seating comfort.
Thanks to patented Aeris kinematics the design chair follows your movements forwards and backwards. Your body is well supported in every posture: when leaning forward while writing or eating as well as when you lean back while reading, talking or making plans. Long periods of sitting become a pleasure.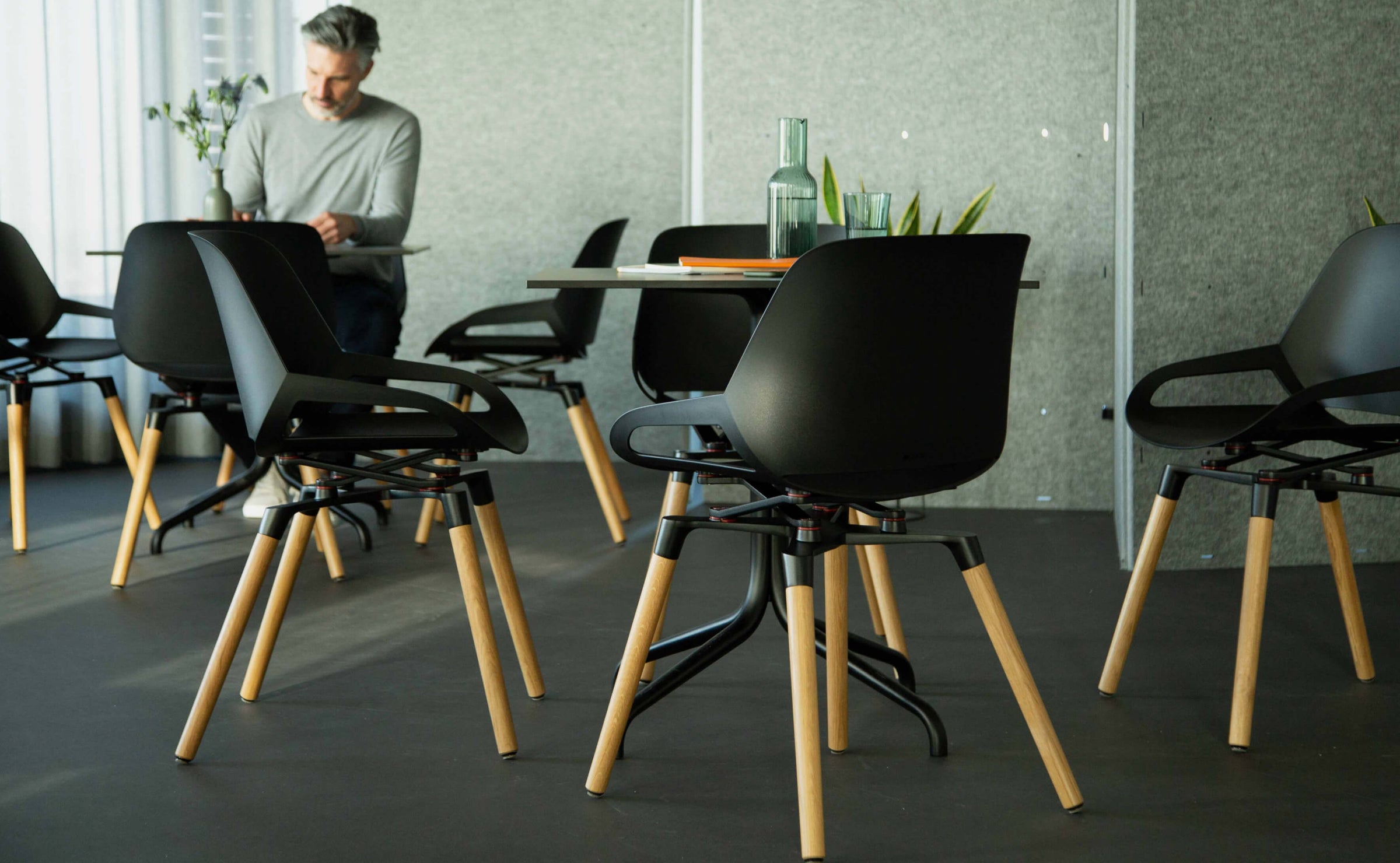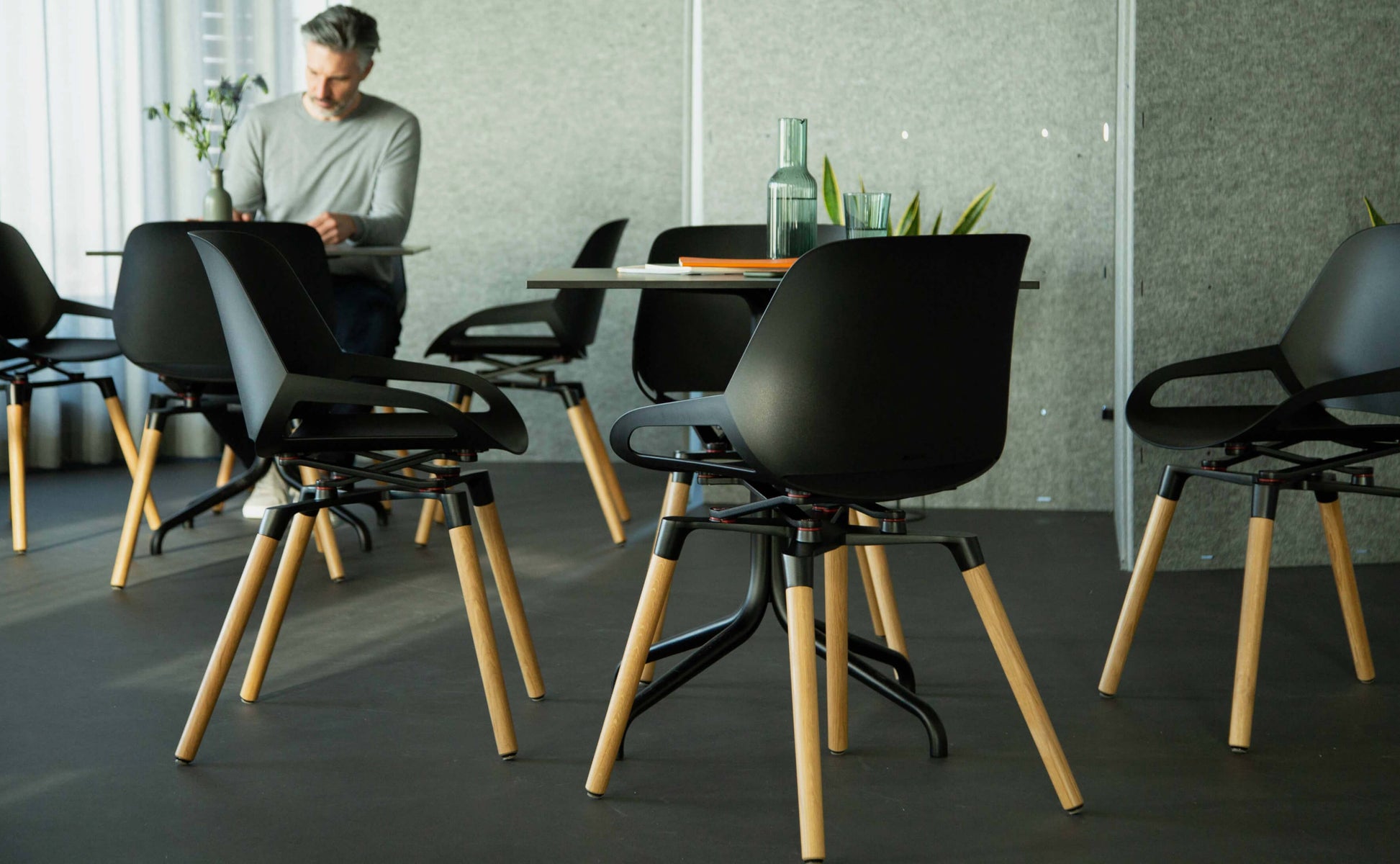 Glass fibre reinforced plastic shell – without armrest.
The elegant and timeless shell of the dining room chair is made of high-quality propylene/polyamide that is flexible, robust, UV light and weather-resistant and recyclable. The seat shell is comfortable and optimally adapted to the back.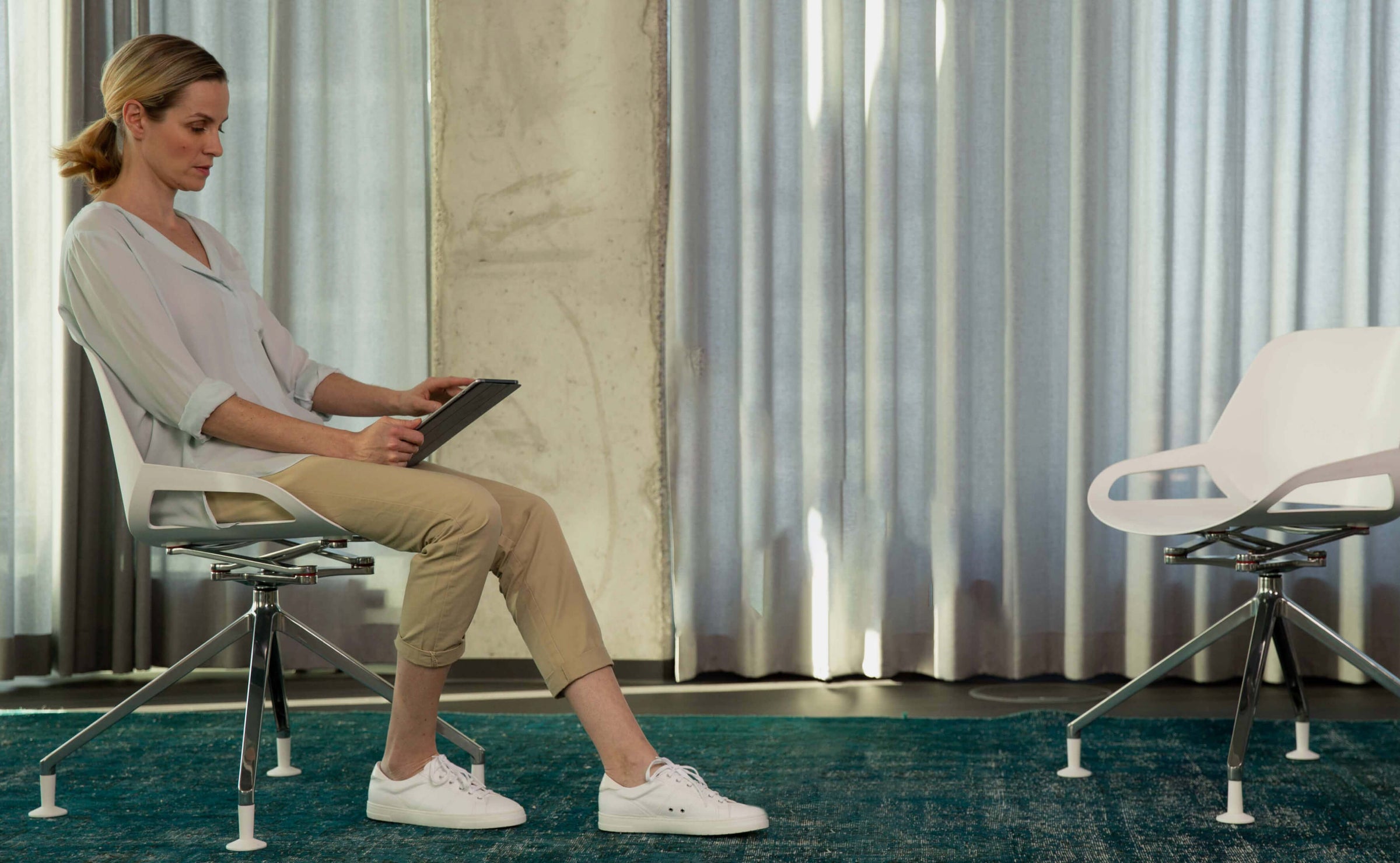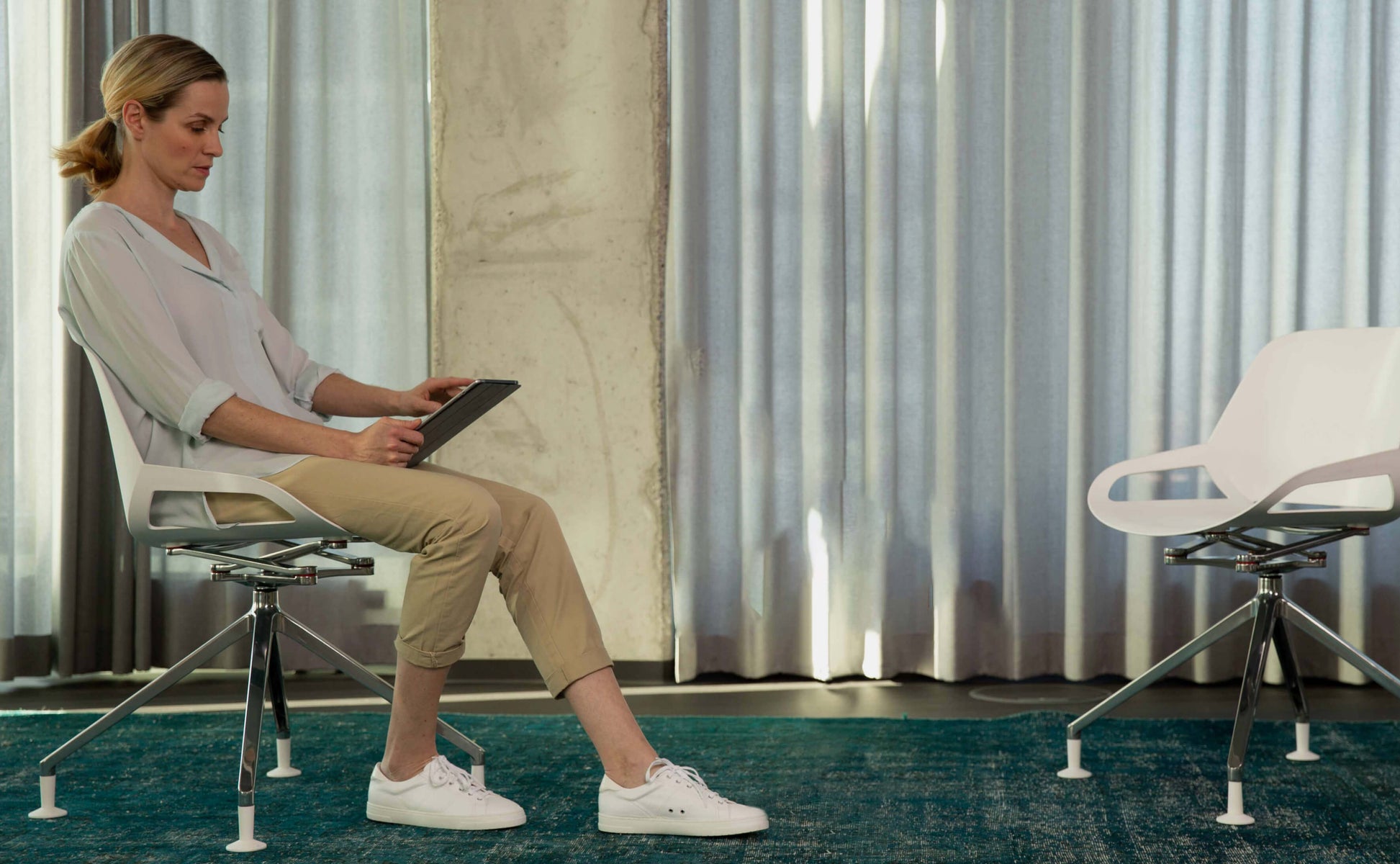 Freedom of movement and thought.
Inspired by the classic cantilever chair the elegant design chair Aeris Numo supports you as you move while sitting. This helps while problem solving, discussing or simply day-dreaming.
Customer Review
Red Dot Award Jury
"The Aeris Numo design chair inspires with its elegance and the way the frame has been designed to match the extra-thin seat shell. Based on innovative kinematics, it offers freedom of movement backwards and forwards, a feature that is found to be natural and supportive by the user sitting on it."
Contact Via Inc.
(The authorized operator of this website)
E-MAIL
customercare@aerismotion.com